7 Vitamins For The 3rd Season
FRUMMI only as a hair restorer? No - FRUMMI can do more! Of course, FRUMMI primarily preserves normal hair growth with its ingredient complex!
But many of the nutrients contained in FRUMMI also have a positive effect on your immune system and strengthen it! These are mainly vitamins A, B, C, D and zinc. These nutrients have been proven to have a beneficial effect on your immune system and are therefore your "protective shield".
In the following article you will learn how these substances contained in FRUMMI can affect your immune system.
VITAMIN A:
Contributes to the maintenance of normal mucous membranes, normal skin, normal vision and normal immune system function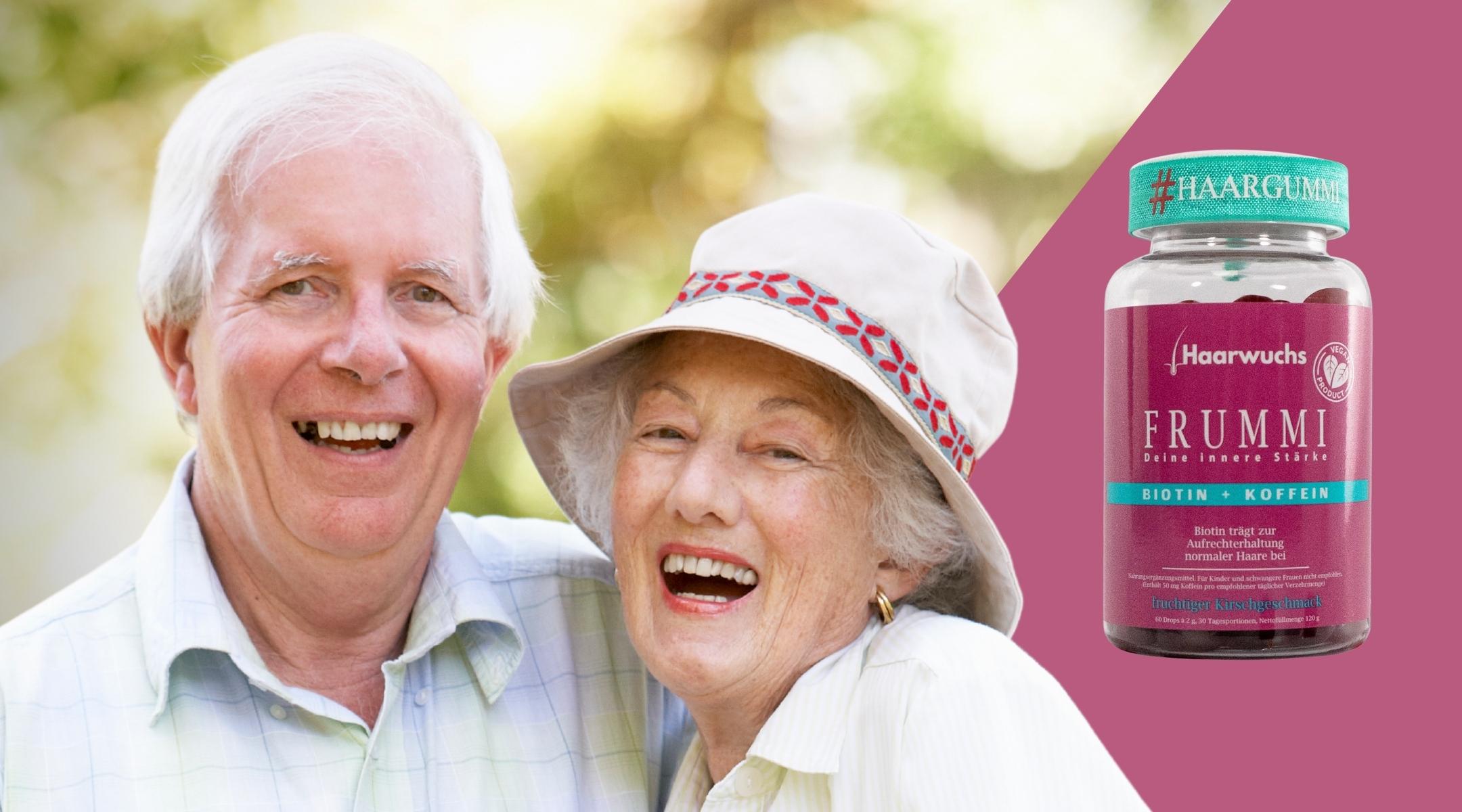 VITAMIN B GROUP:
Reduces signs of fatigue and tiredness
Has a role in cell division
Helps regulate hormone activity
VITAMIN C:
Contributes to normal mental function, normal immune system function and normal collagen formation in bones, cartilage, gums, skin and teeth
Helps increase iron absorption
Contributes to normal immune system function after exercise
VITAMIN D:
Contributes to the normal absorption and utilization of phosphorus and calcium
Contributes to the maintenance of normal bones, teeth, immune system function and muscle function
Contributes to normal blood calcium levels
VITAMIN E:
Protects the body cells from harmful influences

Protective function relates specifically to lipid metabolism
Here you can reach us very quickly