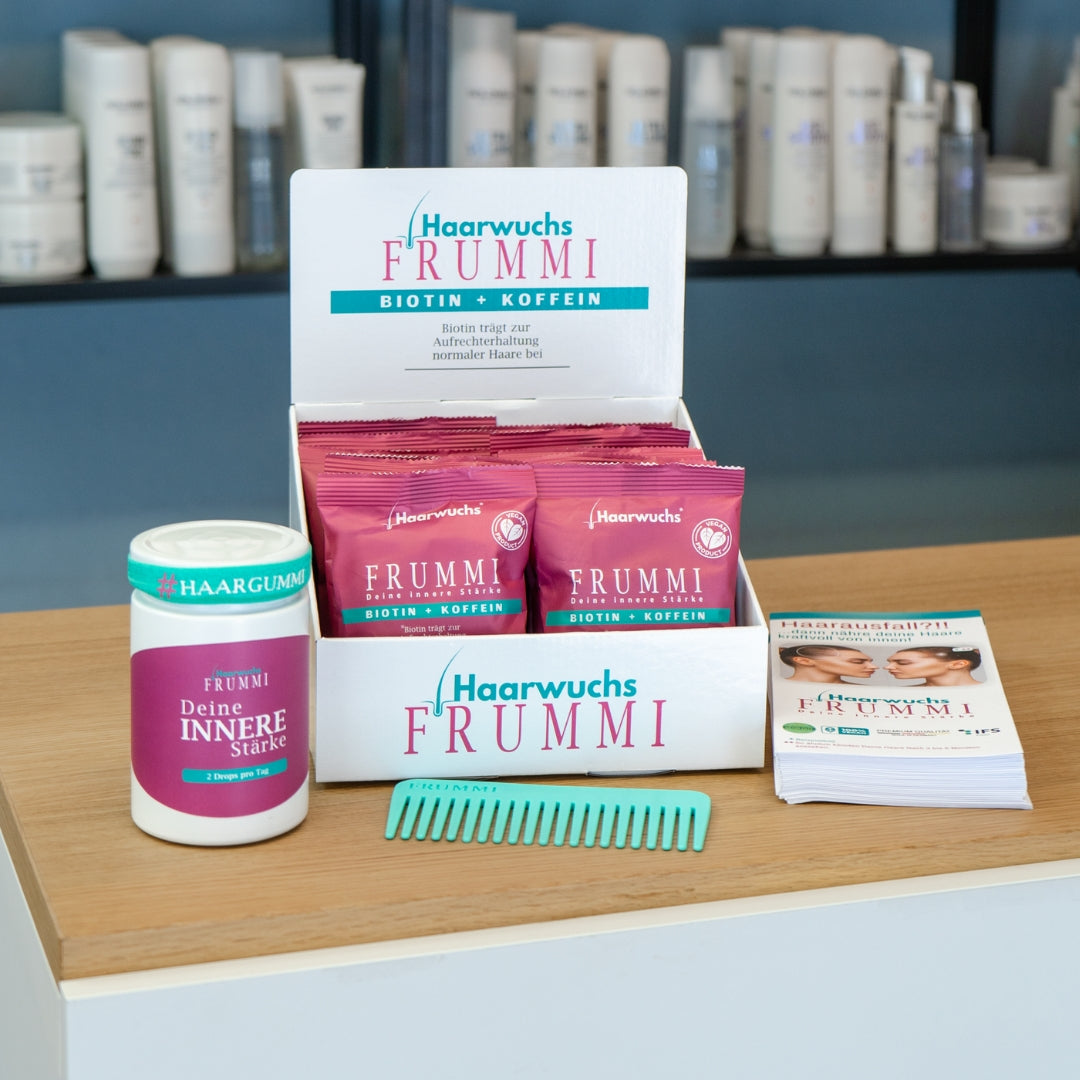 Are you a Hair salon Owner looking for a successful product partnership? We don't just offer our much-loved hair care product, we also provide a complete package of digital and marketing support to introduce our product to your clients and help elevate your salon's presence.
If you're interested in a promising partnership with Frummi, please fill out the online form at the bottom of this page. We look forward to hearing from you and supporting you on your path to success!
The Frummi Team
Become our Salon Partner now
What does the partnership entail?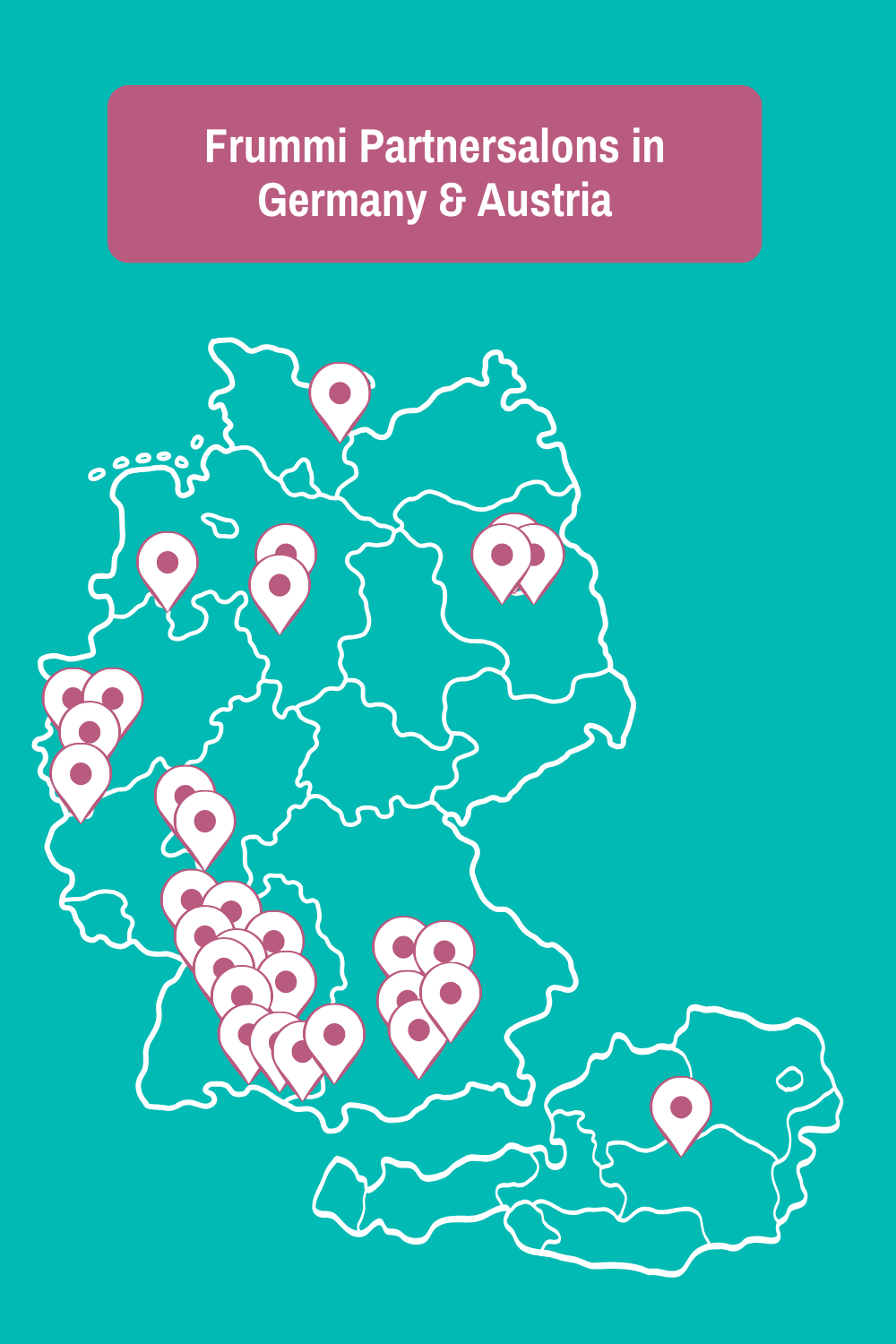 Maximize the success of your hair salon with Frummi!
As your partner, we offer you flexibility and reliability without the need for a long-term commitment. This is possible because we are confident that our product is one of the best on the market, and you can conveniently reorder it via WhatsApp.
This way, you can access the benefits of Frummi at any time without being tied down by long-term obligations.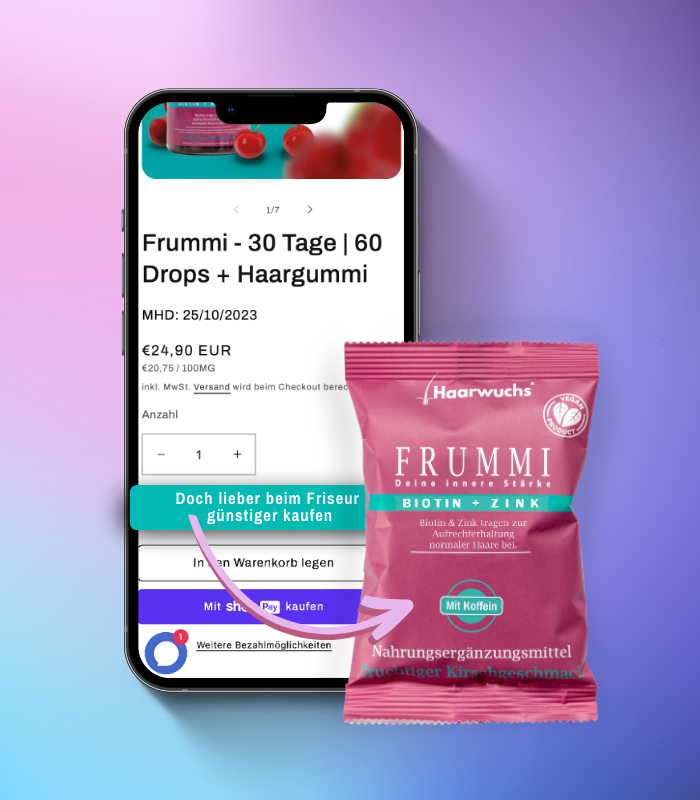 "Prefer to buy it cheaper at the salon."
Before a customer would make a purchase online, they are clearly informed that they can buy Frummi at a more affordable price from our Salon Partners.
On our "Locations" page, customers can choose the suitable salon near them. When you become one of our Salon Partners, your salon will also be featured on our page!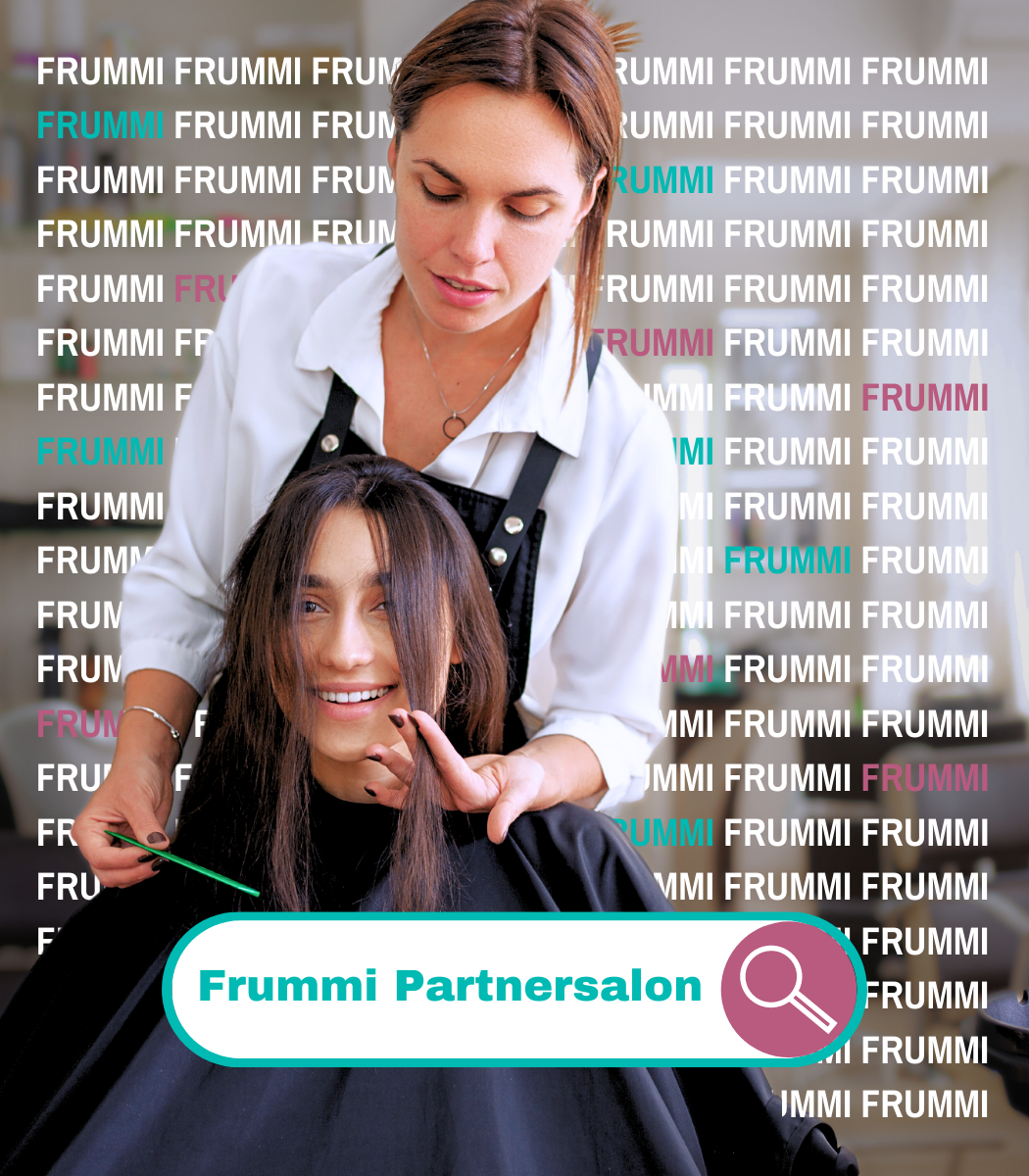 For your hairdressing salon
To ensure that you can provide your customers with the optimal information, we provide you informative flyers, a high-quality poster on backlight film, and a handy calendar. Furthermore, we don't just enhance the visibility of your hair salon in Google search results; we also create a professional image video that beautifully showcases your salon.
With these promotional materials at your disposal, you'll be well-equipped to inform your customers and significantly boost your hairdressing business.
Why is Frummi so loved among hairdressers?
Ms. Pezic and Ms. Herrmann are always ready to try new things out. They pay close attention to requests of their customers, ensuring that each and every customer can feel comfortable. Frummi has completely won them over! - Hair experts from OVI's in Stuttgart

Mr. Enzo Scarpello: "What has truly impressed me are all the ingredients - as a master hairdresser, you know what's good for the hair!" Hair expert from MEDUSA in Pforzheim.

Thorsten is a passionate master hairdresser with 30 years of experience. He is highly satisfied with the product and has noticed significant improvements in the condition of his customers' hair. - Hair expert from Haargärtnerei in Deckenpfronn.
Frummi in your hairdressing salon too?
We would be delighted if you choose Frummi and decide to collaborate with us as a partner salon!